Welcome at AUTARCON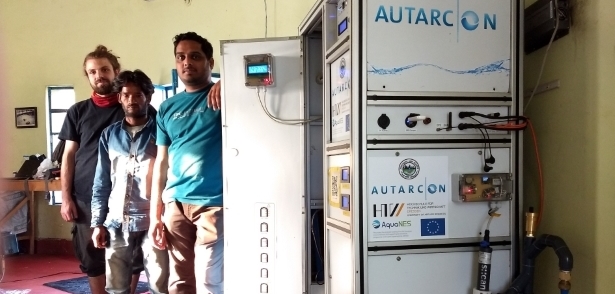 | SuMeWa|SYSTEM simply diverse
Globally:
2 billion people use a drinking water source contaminated with faeces*

200 Million people rely on water resources that are contaminated with Arsenic

Millions of people rely on water sources that contain elevated leves of Iron and Manganese
For this and other drinking water related challenges AUTARCON has a solution - The SuMeWa|SYSTEM.
AUTARCON stands for innovative, decentralized, energetically self sufficient drinking water treatment and supply. Worldwide our SuMeWa|SYSTEM supplies sustainably and reliably safe drinking water - especially in developing regions.
On this site you will find all information about SuMeWa|SYSTEM and our work.